Our Games
Evol Interactive has built several games trough the years.
So if you want new challanges, please check this ones out!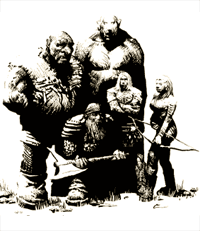 Gamename: www.Warriors2.com
Warriors2 or W2 as its also called is Evols Biggest product until this day! The first versions where created in 2000 and has developed since that day! This game is one of the biggest textbased internetgames awaible on the net! You can play Warriors2 with full features for 20 days totaly FREE, and after that you can still play for free with limited functions. The price of this game is about 1 EURO for 10 days, 7 days for one USD or 1 day for one SEK.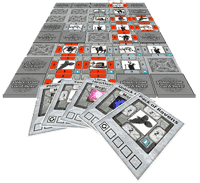 Gamename: Regno.se
Regno is Evols newest product. Regno is Latin and means:
[- are: intransit. to be a king, reign; to be master, be a tyrant; to prevail]
This game is a cardgame, but not just any cardgame. It has a totaly unique system that would be impossible to do with regular cards! Here you can merge your bad cards into units of better cards, you can upgrade your cards with permanent magics.
Regno is played against other persons on the net! This game is a MUST for you to trie if you have not done that already! Regno is totaly FREE to play, but if you want new cards, you have to pay for them.
Just as W2, regno is still developing, we take pride in that developement and lissens to our players and their demands! So comon and be a part of a growing community, where you can make the difference!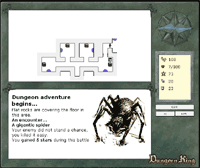 Gamename: Dungeonking
Dungeonking is a Totaly Free spinnoff of our game warriors2. In dungeonking you get the chance of explore hidden labyrints every day! There are highscore lists and sutch things for every map!